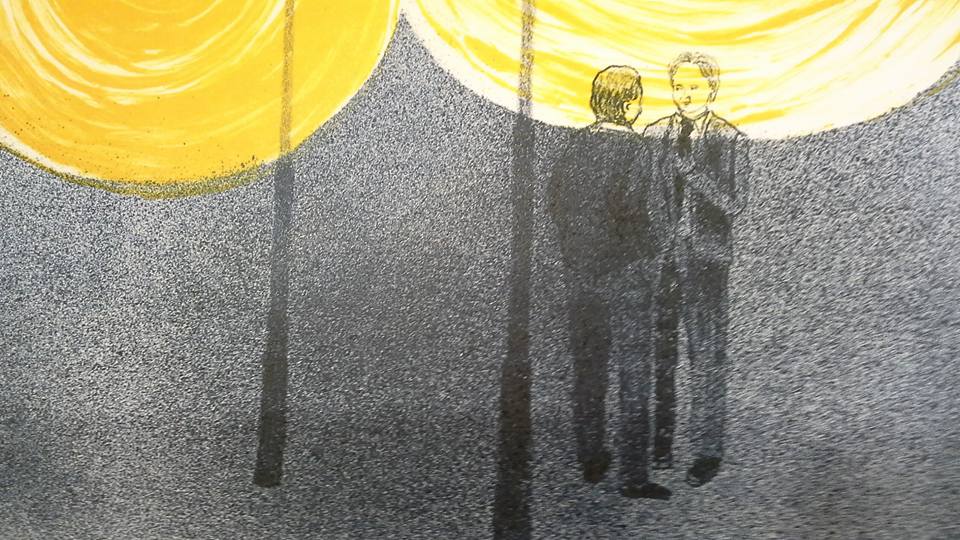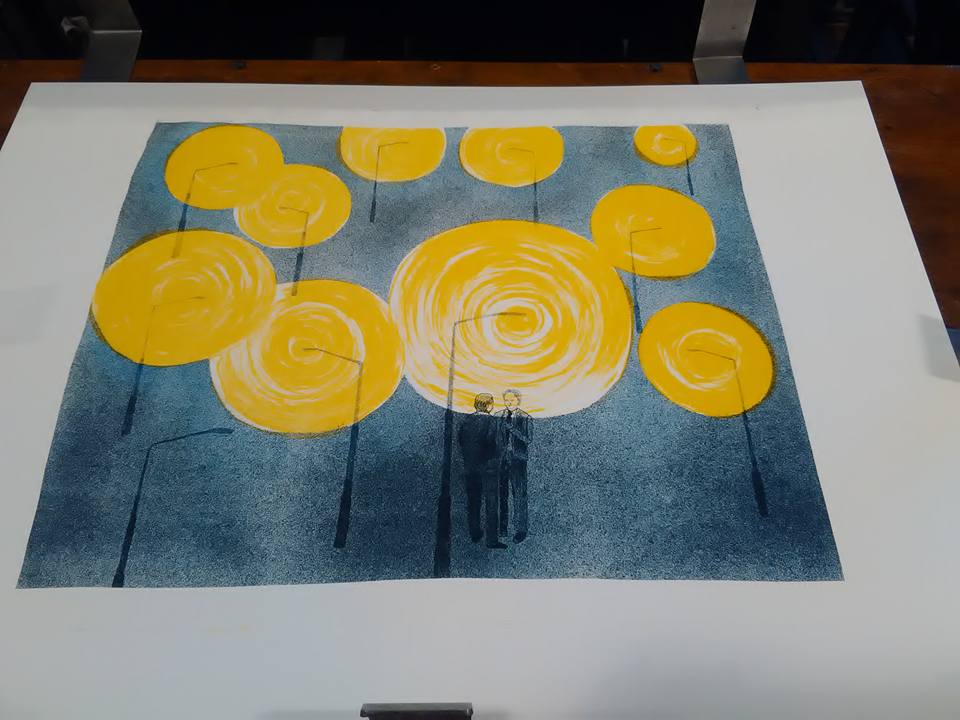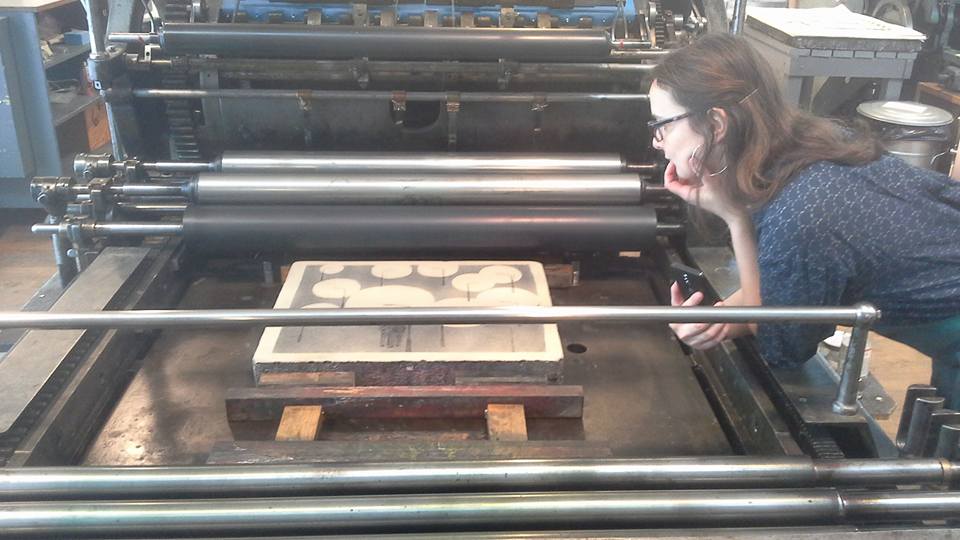 On sunday november 13th I had the privilege to work with master printer Ernst Hanke from Switzerland. He is staying at the Litografiska Museet for two weeks and some artists were invited to work with him, and I was one of them! He has been working as a printer for more than 30 years, so he has a lot of knowledge to share.
He has developed his own method on how to print a stone litho print with more than one color by using just one stone! Normally every color has it's own stone, but with Hanke's method it all happens on one stone. A very special technique which I have to explore and practice.
My stone litho which you see on the picture has five colors and we managed to print it in just one day.
What is my print about?
A landscape of lanterns, nothing more nothing less, complete silence, going home through the night and then you'll meet someone. An unexpected encounter.
All pictures were taken by Ernst Hanke