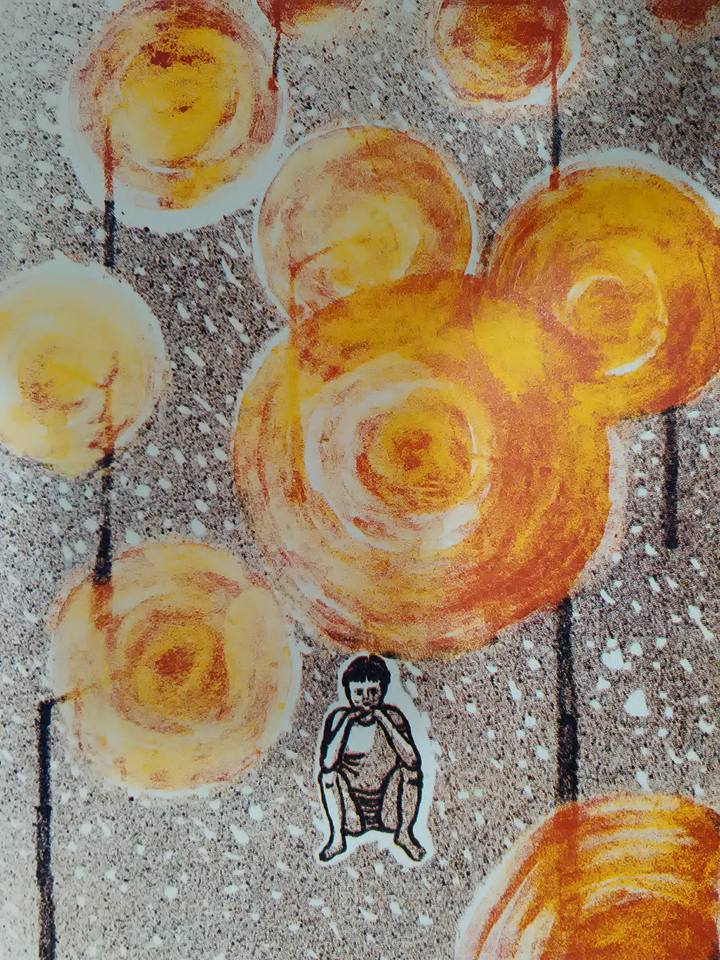 The original idea with this print was that it would be a Christmas card. But I wasn't really interesting in printing a Christmas card. When I am working with my art I just want it to be something, that my image will tell a story. As an artist I have a very tight schedule, because I have two extra jobs to support myself. So I didn't want to print something that people only can use as a Christmas card. I wanted to make something that people can enjoy every day.
For me this time of the year is a time of reflection.
Especially when you are living in Sweden; the cold and the darkness forces you to withdrawn within yourself. You close your eyes and think of your life; what you want it to be, what you would like to do. And than slowly someone starts to lit the lanterns again and there he is: the little philosopher ( den lite filosofiska människa)waking up from his thoughts!