I started to make etchings again, using copperplates.
It felt wonderful again do experiment with this technique again. I made a series of three prints for an exhibition. They tell a story.
A group of people leave their hometown to start a new life in a new country. But the journey did not bring them to a new place, instead it brought them back home again.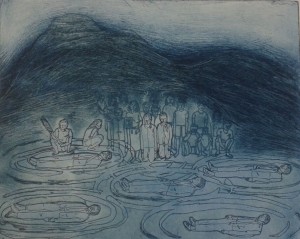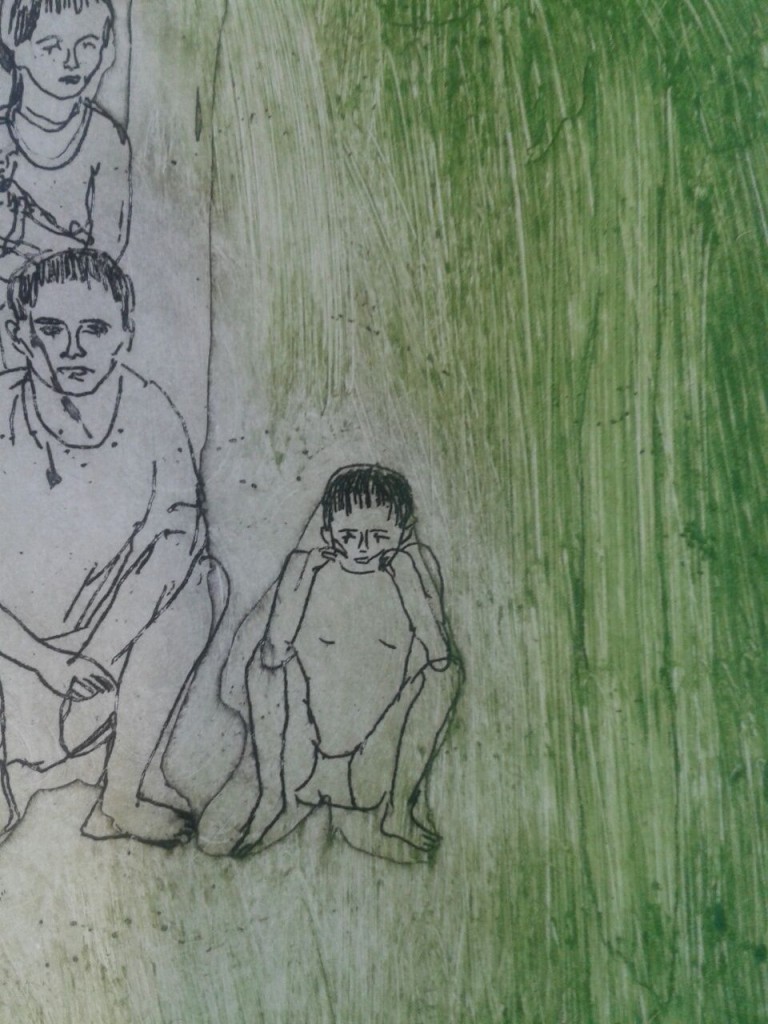 It's not for my sake I undertake this journey, but for the child's sake.